What are your strengths and weaknesses?
This typical interview question scares most job seekers. Nobody like to talk about their weaknesses, especially if they try to impress someone and get the job. What's more, we can always see the weaknesses of the others, but we often struggle to identify our own weak spots. All in all, it's a difficult question for many of us.
On the other hand, once you overcome this emotional difficulty, it will be easy for you to find a good answer. You should try to name some strengths that are relevant for the job, for example:
good communication skills
ability to understand the needs of the others

patience and responsibility
orientation on detail

ability to talk to all kinds of people
problem solving skills
Not all weaknesses matter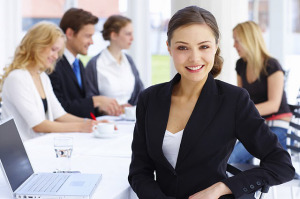 We can apply similar approach to your weaknesses. Certain skills are crucial for other roles, but they do not matter for a pharmacist. For example, a good pharmacist does not have to posses any management, or leadership skills. He does not have to posses great computer skills either. . . . Such skills simply aren't needed in his job.
You can even choose a weakness that may be considered as a strength by some employers. Being over-friendly to patients, for example.
After all, you should think about yourself, and identify the strengths and weaknesses you'd talk about in an interview. 
And you should elaborate on it, explaining how you try to improve on your weaknesses. Every employer will appreciate this attitude.
Good answers
I have good communication skills, and I do not have a problem to talk to anybody. On the other hand, I struggle to manage people, to lead them. I plan to work on my management skills in the future, to improve on my weaknesses.
I am patient, responsible, and I do not mind doing the same work day after day. I also posses decent problem solving skills. But I would love to improve my computer skills. They aren't that bad, but I should improve on them to keep the pace with young generation, and therefore I started to attend evening classes last month.
Next Questions: