What to Expect in Your Pharmacist Interview?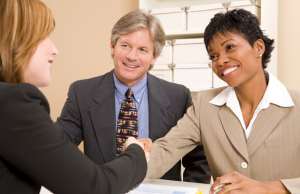 It takes a lot of effort, and six to eight years of study, just to obtain a qualification of a pharmacist. When young people finally graduate, they often find themselves facing a big debt. They invested their precious time and money, just to find themselves unemployed at the end of the journey. But how could it happen? There's a pharmacy on every corner, isn't it?
Many new pharmacies are opened every year, true. However, the graduates outnumber the job openings in a ratio higher than five to one. What's more, older pharmacists typically keep their jobs for many years. They do not leave after a year or two. . . .
What does it mean for you? Recent statistics showed that companies and hospitals interview more than ten candidates for every single pharmacist job opening. One job–ten candidates. We will try to help you to be the one who gets a job. Welcome to our website that specializes only in pharmacist interviews questions.
What should you expect?
Interviews in pharmacies and in hospitals have a good quality. You will be interviewed by an experienced pharmacy manager, or a skilled HR person. They will use personal, behavioral and technical questions, to get a complete picture of your abilities. They will inquire about various situations that happen to pharmacists in their daily job, and also about your opinions and attitudes. Let's have a look at the most typical questions:
Why do you want to become a pharmacist?
This job is repetitive. What would motivate you to do it well every day?
What characterize an ideal pharmacist from your point of view?
Give an example of a time when you were overwhelmed with work. How did you handle the situation?
Here is a case describing a common drug interaction. How would you resolve it?
How can we spot drug seeking behavior? What would you do if you spotted it?
You cannot read the prescription. What would you do?
How would you ensure that different treatments are compatible?
What things do you need to assure yourself about before dispensing prescription medicines to a customer?
Do you have any questions?
Why should we hire you?
Success or failure doesn't depend only on your answers to interview questions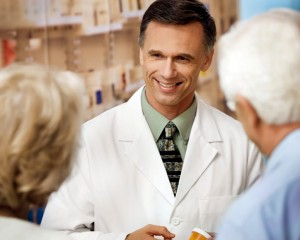 Job of a pharmacist isn't a medical role. It is primarily a customer service position. You meet people, you talk to people, you help people.
Interviewers know it and they will observe a lot of things while talking to you. Do you smile? Do you speak to the point? Are you a good listener? Do you keep attention to detail? Do you have a right personality for this job? Do you really want to work as a pharmacist, or do you apply for this job just because of  the money and time you have invested in your career?

The interviewers observe (nearly) everything. You need to present yourself as a motivated professional who strives to provide the best possible customer service in every moment. There's really a pharmacy on every corner. If clients aren't satisfied with the behavior and professionalism of the employees, they will simply go and spend their money in the next store. Pharmacy managers know it and therefor they will test your customer service skills.
References and recommendations
I heard a few times that it was impossible to get a job of a pharmacist without having a friend working in a pharmacy. Even though it's ridiculous to believe such a claim, a good connection will certainly help you, especially to replace someone who leaves or retires from their job. You should not underestimate the power of your connections. Polish your old address books, give a call to a few people (former classmates) and see whether there's a helping hand to shake. If they can help you, great! If not, you can still succeed with the help of our website, and with a good preparation for your interview. 
What to say at the end?
It is not easy to get a job of a pharmacist. One competes with many qualified job seekers, and it is difficult to stand out from the crowd. . . . If you really want to do your very best to succeed, you should check our Pharmacist Interview Guide. It offers multiple brilliant answers to all tough pharmacist interview questions, and winning interview strategies.  Thank you, and good luck in your interview!

Anita Stosur, Your Personal Interview Coach